Report on Mission Trip - August 2013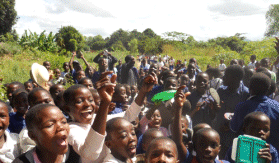 FEEDING CHILDREN AND HEALING LIVES
By Bob & Robyn
Our trip began in Lilongwe, Malawi where the Bishop personally arrived to pick us up. After approximately 4 hours we arrived in Mzuzu. Our first day was spent at the Msomba School visiting the program where True Awakening (with your help) feeds almost 600 children porridge daily and rice and beans once a week.
We then boarded our luxurious yacht (ie a zodiac speed boat) for the 2 hour boat ride to Lacoma Island.  We arrived cold and soaking wet, but happy to have survived.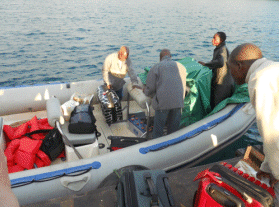 After two days of teaching we worshiped with the residents of Lacoma Island at St. _______Cathedral.  Afterwards we met with the young girls belonging to the order of St. Agnus to set up pin-pal relationships with the Jr. Daughters of the King at our home parish.
We then returned to Mzuzu where we taught the second Healing through Christ class to a group of approximately 20 HIV-AIDS infected Africans. 
This trip was fairly quick (only approximately 8 days) but much was accomplished.  We look forward to our next trip where we want to work on physical property improvements to the Msomba School and perhaps some churches in addition to teaching the healing classes and visiting the feeding programs.
We got to observe and interact with hundreds of children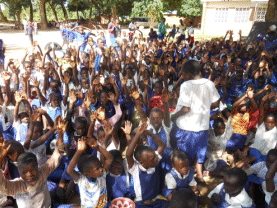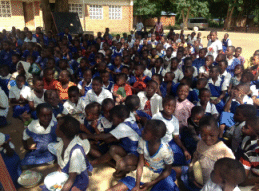 We watched the meal preparation and feeding of the children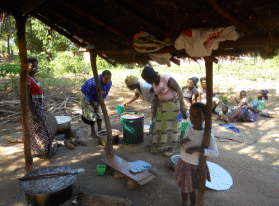 Children passing plates and getting ready for the meal.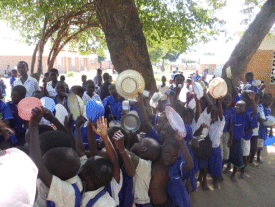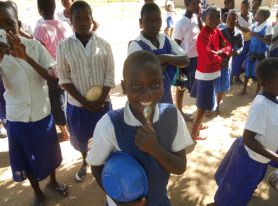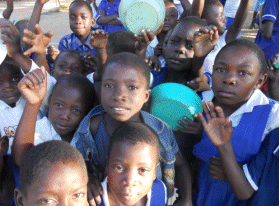 Children were served a delicious meal of rice and beans.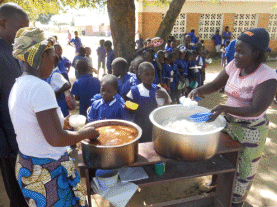 This food critic said it was "finger licking good".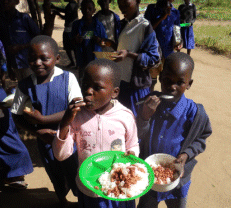 Some ate alone while others ate in larger groups.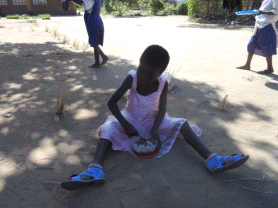 For more information please contact us at info@TruAwakening.com